International Service Project- Operation Smile
For many years it has been the tradition in our club to make hospital gowns for children receiving surgery through Operation Smile. Operation Smile is an international charity for cleft palate repair. Without the surgery children may be shunned, underfed, and in some instances, die.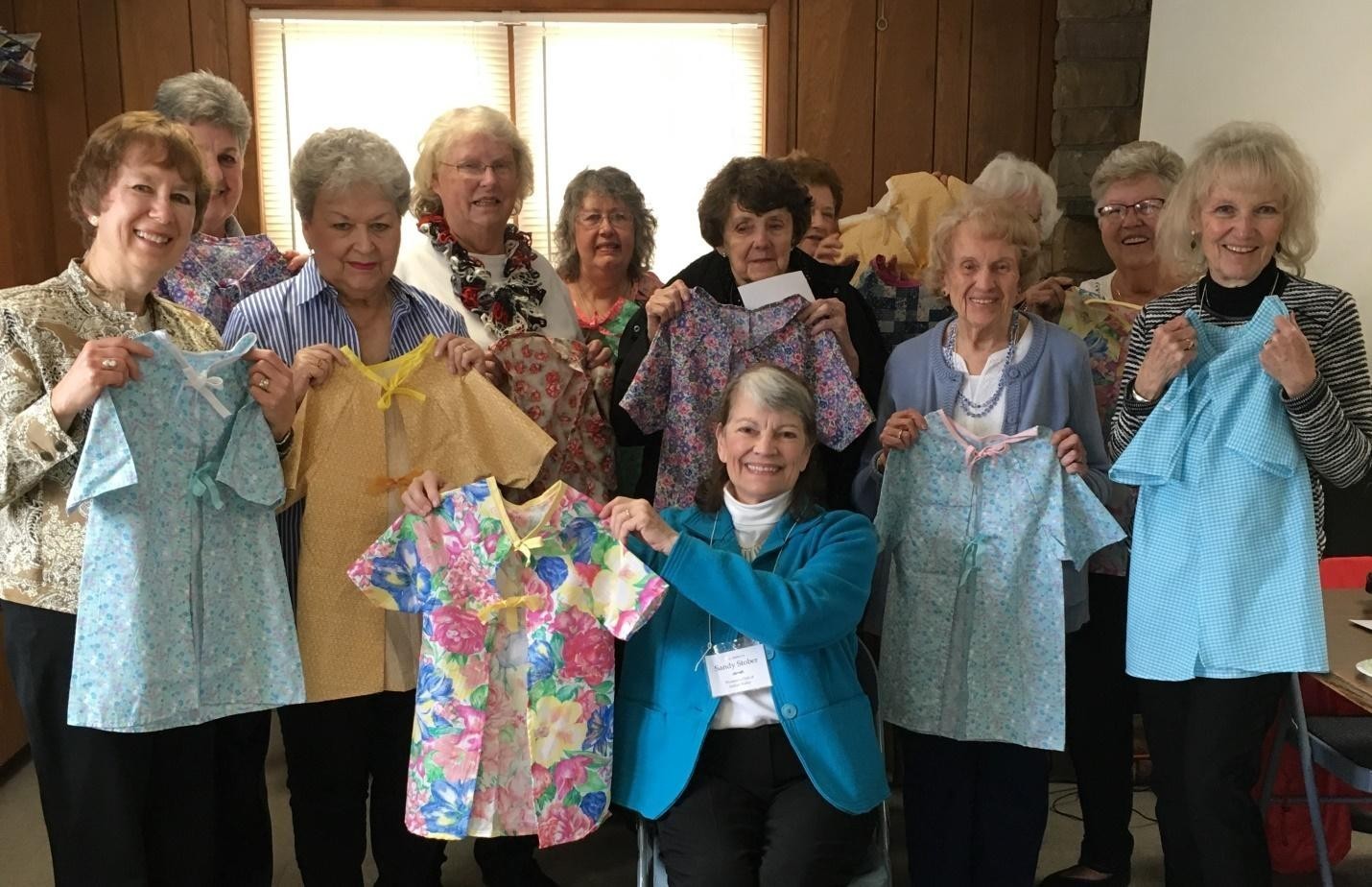 Before surgery, each child receives a new hospital gown and a small ditty bag full of treasures to occupy them as they heal.
It is our tradition to cut and sew the gowns in bright cheerful colors. We get feedback that the children love them.
Our many volunteers have sewing get-togethers that are a fun way to socialize and get us into the spirit of helping others. Even members with limited sewing skills are kept busy.
Each year we send off a large package to the headquarters in Virginia. Come have fun and support the children.